Design Approach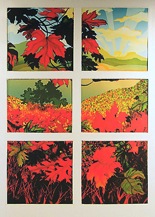 "My approach is to create an ambiance where you feel you have arrived, and are not merely en route. A destination should come with a sense of pleasure that one has arrived in new place, not just physically, but also emotionally. I endeavor to capture the spirit of the specific destination, whether it be the natural grandeur of redwoods or the urban sophistication of a particular city."
Background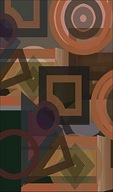 Tom Jung was born in San Francisco and graduated from the Rudolph School of Design and studied at the Academy of Fine Arts in Florence, Italy. While residing in Italy, Tom created an unlimited collection of custom design fabrics for PUCCI. The fabrics used for custom gowns were imported from boutiques around the world.
Tom Jung started his design career as a contract Interior Designer, designing military clubs throughout the world. Tom designed multiple model home projects for many builders and when the hospitality room environment changed, Tom was commissioned to design a series of hotels to introduce a more residential ambiance. He has won multiple design awards over an extensive career. Many of his completed hotel projects include his fabric and wallpaper designs plus custom art for both rooms and public areas.
Tom Jung became designer for Rossmoor Leisure World, where he created model home complexes through the US. He designed the Rossmoor Regency Congregate Care Facility in Maryland and Laguna Hills, CA.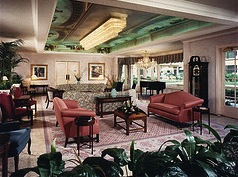 Tom Jung founded JungDesigns, a full-service interior design company located in Piedmont, CA.
Artistic Expression
"I have been fortunate to live a life in art. I enjoy developing technical prowess with all kinds of materials. My work combines diverse materials like metal cloth (metal mesh), ceramic, wood, fabric, illustration board, and paint on various surfaces. And since the digital revolution I have embraced tools like Adobe Photoshop.
I draw inspiration from many sources: the human figure, both natural and man-made landscapes, and abstract expressions all inform my work."